What shape waits in the seed of you to grow…? (David Whyte)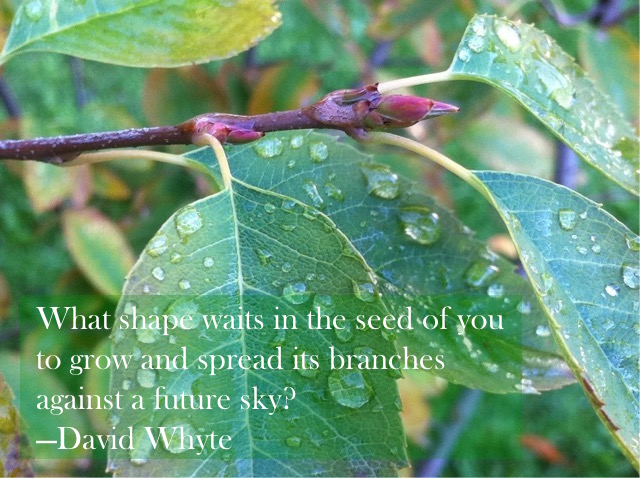 David Whyte is a poet who has offered so much richness to me through his poetry, offered me feelings of inspiration, aliveness, resonance. Re-reading some of his writing recently, these lines from the poem, What to Remember When Waking, stopped me in my tracks. They brought me to one of those, "take a deep breath moments" where I also (once again) audibly uttered, "Wow".
What shape waits in the seed of you

to grow and spread its branches

against a future sky?

—David Whyte
This is such a beautiful question. A gift.
The places the question takes me to are many. Of those, one is to the idea of the journey, to honouring the journey—a phrase I use often—and to engaging with the journey also.
There are many ways to honour and to engage. Psychotherapy can offer one way, one piece, one process that supports this work. Of my many reflections, this was one of them, and also of my deep desire to find ways to nourish and to inspire this honouring and engaging.
Psychotherapy is rich. The journey is rich—tumultuous potentially, messy, but also rich. Captured by Mary Oliver so poignantly, the journey is "as torn as muddy as golden as that" (The Leaf and The Cloud, 2000, p. 48.)
So here's to the golden. And here's to compassionate presence and to inspiration and to practical things—helpful companions for the torn and the muddy. And here's to the poets also. Thank you David Whyte. Thank you Mary Oliver.
_____
Photograph by Tracy Riley.
« Last post
Next post »