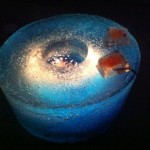 This weekend, I had the great pleasure of candlelight, a handmade quilt, and a book (as well as other things). I read the book,
How To Be Sick: A Buddhist-Inspired Guide for the Chronically Ill and Their Caregivers
, by Toni Bernhard. I heard about the book on Facebook of all places and via Tara Brach, author of
Radical Acceptance
.
Read more ›
in Articles,Counselling Reflections & Skills,External Resources,Self-Compassion